This is part of our commercial offering.
Owners on Polyaxon can update and manage their billing information under the settings page.

Update billing information and email
The first step is to have your company name and billing email correctly on Polyaxon: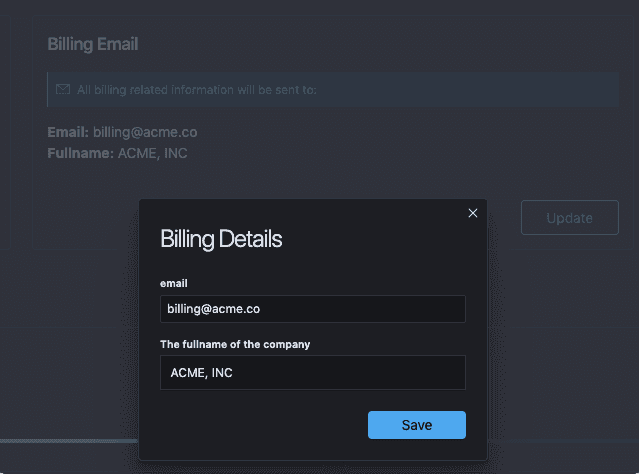 Set or update the payment method
If you are on Polyaxon Cloud you need to set a correct payment method: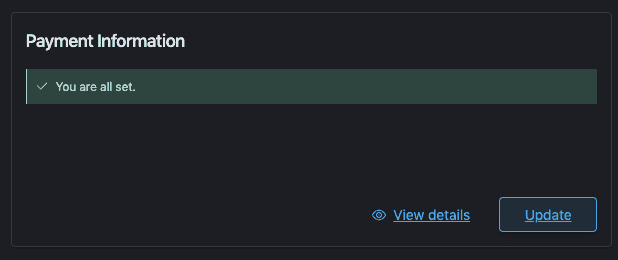 Note: Without a correct billing method, the payment button will be disabled.
Set or update you plan
The first time you configure your plan, you will need to click Confirm Payment button, you will be prompted to configure (set number of seats, cycle, …) and confirm your plan: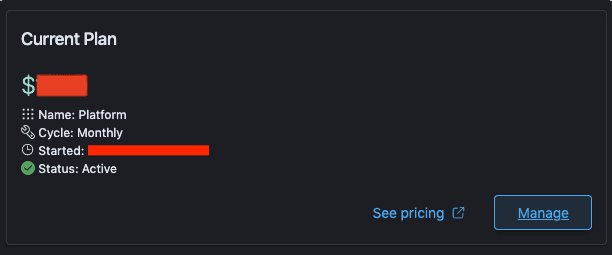 After that, the payment status will be active, and at any given time you can update your plan to:
Change the billing cycle
Add new seats
Add new agents or usage quota
…